| | |
| --- | --- |
| | |
In this mailing:
by Burak Bekdil • March 15, 2016 at 5:00 am
When Turkey's Constitutional Court ruled that the detention for 92 days of two journalists, Can Dundar and Erdem Gul, constituted a breach of their basic rights, President Recep Tayyip Erdogan did not hide his anger, and said he would not obey the supreme court's ruling.

Turkish courts, controlled by Erdogan's government, put the newspaper Zaman, one of the last remaining media critics of Erdogan, under state control. A court actually appointed administrators to run the newspaper. Editor-in-chief Sevgi Akarcesme said that this was effectively the end of media freedom in Turkey.

Turkey ranks 149th amongst the 180 countries in the Reporters Without Borders' World Press Freedom Index 2015.

Quite realistically, Nigel Farage, a British opposition figure, accused Turkey of "blackmailing" the EU over the Syrian refugee crisis and its proposed EU membership.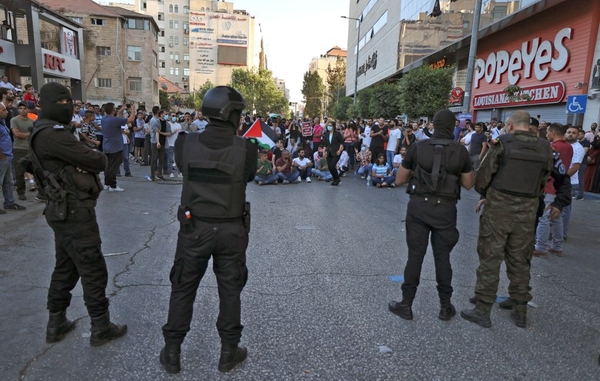 Turkey's President Recep Tayyip Erdogan (left) recently said angrily that he would not obey a supreme court order to release two journalists after 92 days of detention. Nigel Farage (right), a British opposition party leader, accused Turkey of "blackmailing" the EU over the Syrian refugee crisis and its proposed EU membership.
Turkey has been sliding into an ugly Islamist despotism. Yet its relations with the European Union (EU) which it aspires to join has rarely been better. Some call it a mutually "transactional" improvement: "pragmatism." Others, in less diplomatic language, call it Turkish blackmailing on the back of the refugee crisis. Even Turkey's Prime Minister Ahmet Davutogu admitted that his latest round of negotiations with Europe's leaders was a fine bargaining "a la Kayseri," a Turkish city famous for its tough-bargaining merchants.
In reality, modern Turkey has never been this galactically distant from the core values enshrined by the European civilization and its institutions, including even the EU.
Continue Reading Article

by Raymond Ibrahim • March 15, 2016 at 4:00 am
In 35 nations Islamic extremism "has risen to a level akin to ethnic cleansing" of Christians.

Something else stands behind this rise of genocidal "Islamic extremism": U.S. foreign policy. In every Muslim nation where the U.S. has intervened in the name of "freedom and democracy," Christian life has exponentially worsened.

For years the Obama administration has refused to list Boko Haram as a terrorist organization, and has argued that its violence had nothing to do with Islam and was a result of poverty and grievances. Instead, the U.S. pressured the Nigerian government to make concessions, including by building more mosques—the very structures, as the Nigerian lawyer Emmanuel Ogebe said, where Muslims are radicalized and recruited for the jihad.

Globally empowering forces hostile to Christians is synonymous with globally empowering forces hostile to America.

The primary achievement of U.S. foreign policies, apart from wasted American blood and treasure—

is the unprecedented rise in Muslim nations of Islamic forces outspokenly bent on destroying America.
2015 was the "worst year in modern history for Christian persecution," according to Open Doors, a human rights organization that has been documenting the persecution of Christians since 1955.
According to its latest data, more than 7,000 Christians were killed for their faith in 2015 — almost twice as many as in 2014. In addition, more than 2,400 churches were attacked, damaged or destroyed — again, more than double the number of the previous year.
In the words of Open Doors' CEO, David Curry:
Continue Reading Article