| | |
| --- | --- |
| | |
by Soeren Kern • June 18, 2016 at 5:00 am
During an investigation into the mass sexual assaults in Cologne on New Year's Eve, a chief superintendent from the Cologne police department revealed that he was ordered to remove the term "rape" from an internal police report about the assaults.

The Federal Office for Migration and Refugees, says it will process more than one million asylum requests in 2016.

Thousands of Christians in German refugee shelters are being persecuted by Muslims, sometimes even by their security guards. — Open Doors, German branch.

"German security officials have indications that members and supporters of terrorist organizations are being smuggled in with refugees in a targeted, organized way in order to launch attacks in Germany." — German Federal Police.

Muhterem Aras was elected as the female first Muslim speaker of the state parliament in Baden-Württemberg. Aras has been a proponent of allowing migrants without German citizenship to vote in local elections.

A 26-year-old migrant from Afghanistan was sentenced to two-and-a-half years in prison for raping a woman who had offered him accommodation in her home in Cologne by means of a website, "Refugees Welcome."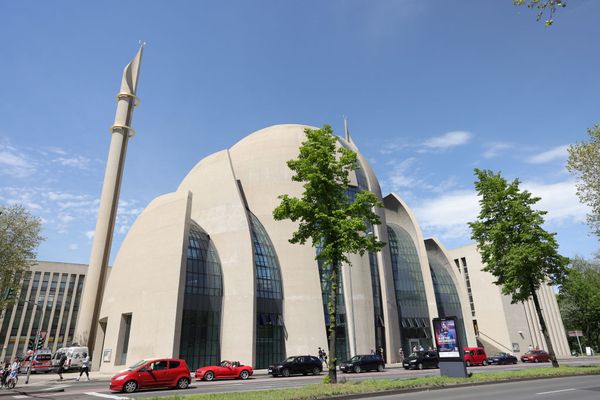 A high court in Düsseldorf, Germany ruled that a group of eight Islamists who dressed up in orange vests with the words "SHARIA POLICE" and who attempted to enforce Islamic law on the streets of Wuppertal in 2014 would face trial. They are charged under a law that prohibits the wearing of uniforms at public rallies -- a law originally designed to ban neo-Nazi groups from parading in public.
May 1. The anti-immigration Alternative for Germany (AfD), now the third-most popular political party in Germany, adopted a manifesto calling for curbs to migration and restrictions on Islam. The document calls for a ban on minarets, Muslim calls to prayer and full-face veils.
May 2. Hans-Georg Maaßen, the head of Germany's domestic intelligence agency, revealed that around 90 "predominately Arabic-speaking" mosques in Germany are under surveillance. He said they involve mostly "backyard mosques" where "self-proclaimed imams and self-proclaimed emirs" are "inciting their followers to jihad." He called on moderate Muslims to work with the government to fight extremism and defend the constitutional order. Maaßen was speaking ahead of a security conference in Berlin at which he said that his agency we receiving on average four terror alerts every day: "The Islamic State is committed to attacking Germany and German interests."
Continue Reading Article