| | |
| --- | --- |
| | |
In this mailing:
by Denis MacEoin • June 26, 2016 at 5:00 am
The tendency of modern liberals to wring apologies out of governments for the actions of their ancestors, from the slave trade to Orientalist depictions of the peoples of Islam, is a pointless attempt to re-write history. There are, of course, no calls for Muslim governments to apologize for anything from their slave trade to the early Arab conquests.

"The ethics of establishing a campus in an authoritarian country are murky, especially when it inhibits free expression." -- Professor Stephen F. Eisenman, Northwestern University (which has a branch in Qatar)

Oxford and Cambridge, have accepted more than 233.5 million pounds sterling from Saudi and Muslim sources since 1995 -- the largest source of external funding to UK universities.

"Several agreements made between the MEC [Oxford's Middle East Centre] and donors appear to indicate that funders have sought to influence the centre's output and activities." -- Robin Simcox, A Degree of Influence, 2009, p.35

One of those "dilemmas" is the influence by teachers across the United States on impressionable students who organize Israel Apartheid Weeks. They join with assorted anti-Semitic demonstrators, condemn Israel for every sin under the sun, and use intimidation against Jewish and Zionist colleagues, but are never told any historical, legal, or political facts by their equally biased faculties.

Fundamentalist Islam, backed by vast monetary power, is corrupting our dearest Enlightenment values.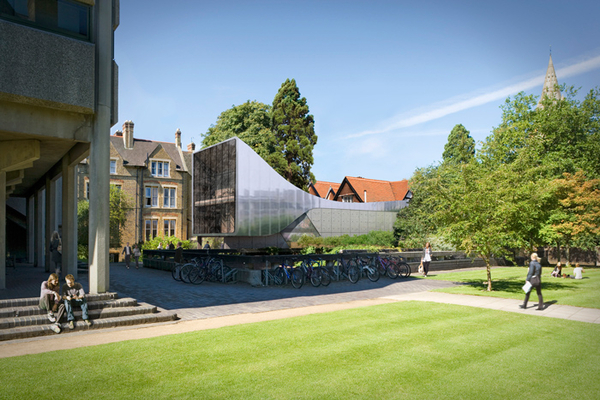 Oxford's Middle East Centre "has received substantial sums of money from sources in the Middle East. The way in which this money has been used means there is a clear risk that donors will seek to influence the output and activities of the MEC. -- Robin Simcox, A Degree of Influence. (Image source: Zaha Hadid/Flickr)
In asking why Western civilization has been the greatest in history, many point to European and, later, American military power, the strength of the British, French, Spanish and Portuguese empires, their command of the oceans, or the progress brought about through the Industrial Revolution. Today, of course, there is a general trend to picture Western achievements in a uniformly negative light, often for valid reasons, including our use of slavery or the mistreatment of so many Native Americans. This negativity is, however, highly selective. Why, for example, are Western Christian empires considered a blight on mankind while the great many Muslim empires of the past -- which lasted over a much longer period, engaged in the largest and longest-lasting slave trade in history, sought to impose one religion over all others, and placed enormous barriers on rational thought from about the 10th century -- regarded as a blessing?
Continue Reading Article

by Raymond Ibrahim • June 26, 2016 at 4:00 am
After appearing, the police stood back and allowed the mob to continue destroying the house and setting more Christian homes and vehicles on fire.

Last month in Egypt, a 70 year old Christian woman was stripped naked, beaten, and paraded in the streets of her village by a mob of 300 Muslim men.

"How long will these acts continue with impunity -- will they never stop?" — Dr. Mona Roman, host of the Arabic-language news show, Behind the Scenes.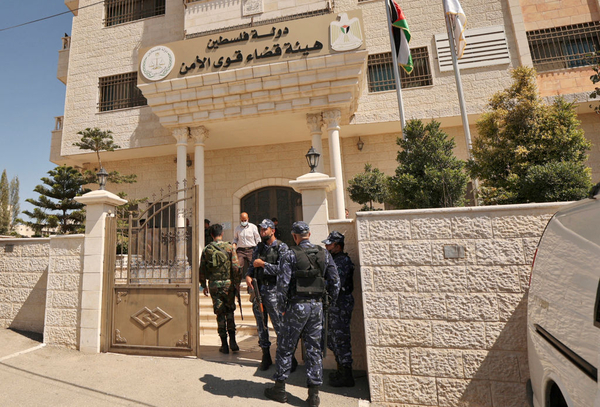 On June 17, 2016, rioting Muslims in Egypt attacked Christians and their property, and burned down Christian homes. (Image source: "Behind the Scenes" video screenshot)
In a chronically familiar scene, angry, rioting Muslims in Egypt burned down around 80 Christian homes on June 17. In the words of one of the victims, Moses Zarif,
"On Friday afternoon, after noon prayers, a large number of Muslims gathered in the front of the new house of my cousin because a rumor had spread in the village that it would be turned into a church. They were chanting slogans against us: 'By no means will there be a church here' and 'Egypt will remain Islamic!'"
According to the report, rioting Muslims beat the two cousins, attacked the building, destroyed all construction materials, and threw rocks at any Christian trying to intervene. Then they "turned their wrath on the Christian homes adjacent to the building, hurled rocks, looted houses and set fire to any Christian property in their wake."
Continue Reading Article