| | |
| --- | --- |
| | |
by Douglas Murray • August 5, 2016 at 11:00 am
Now someone has "leaked" the full Royall report, which shows that students at the Oxford University Labour club who were Jewish were subjected to frequent anti-Semitism. And this makes clear that the Labour party clearly attempted to cover-up the negative findings of an inquiry that they themselves had commissioned.

In an interview aired July 20, Shami Chakrabarti was specifically asked about whether she had been offered a seat in the House of Lords (peerage) before writing her report. She looked unusually uncomfortable and shuffled around before saying, "I don't think I want to talk about my future ambitions at this point." This week, it was announced that the one person put forward for a peerage by the Labour party in the latest honours list is... Shami Chakrabarti.

A party that tries to silence those who identify anti-Semitism, and rewards those who cover it up, is a party where moral as well as political corruption is not an aberration, but systemic.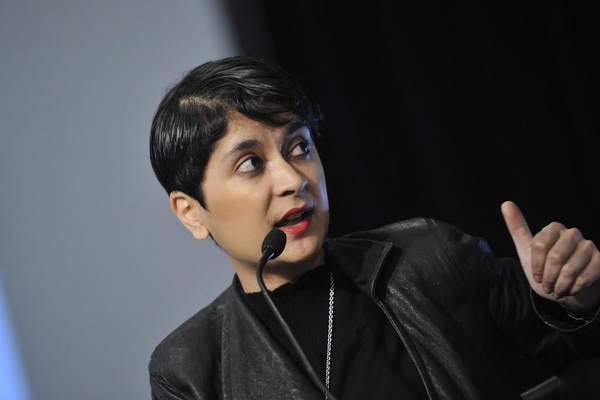 Shami Chakrabarti, who wrote a report last month whitewashing the problem of anti-Semitism in the UK Labour party, was this week put forward by the Labour party for a seat in the House of Lords (a peerage). (Image source: Southbank Centre/Flickr)
During the course of a hot summer Britain's Labour party is in meltdown on a range of issues. But among the worst parts of its meltdown are those to do with its continuing effort to cover up the party's serious anti-Semitism problem.
As we have pointed out here before, the party's leader -- Jeremy Corbyn -- has such a long history of association and sympathy with some of the world's most extreme anti-Semites that it is hard to see how the party's problems could not trickle down as well as up. Now two developments suggest that the Labour body politic has become so wracked by this problem that it is unlikely to recover.