In this mailing:
by Soeren Kern • March 12, 2017 at 5:00 am
Muslim pupils outnumber Christian children in more than 30 church schools, including one Church of England primary school that has a "100% Muslim population." — Sunday Times.

Six Muslim men shouted "Allahu Akbar" as they were sentenced at Sheffield Crown Court for a total of 81 years for sexually abusing two girls — including one who became pregnant at age 12 — in Rotherham.

"By 2030, one in three people will be a Muslim in the world — that is a huge population." — Romanna Bint-Abubaker, founder of modest fashion website Haute Elan.

A Chatham House survey of more than 10,000 people from ten European countries found that an average of 55% agreed that all further migration from mainly Muslim countries should be stopped.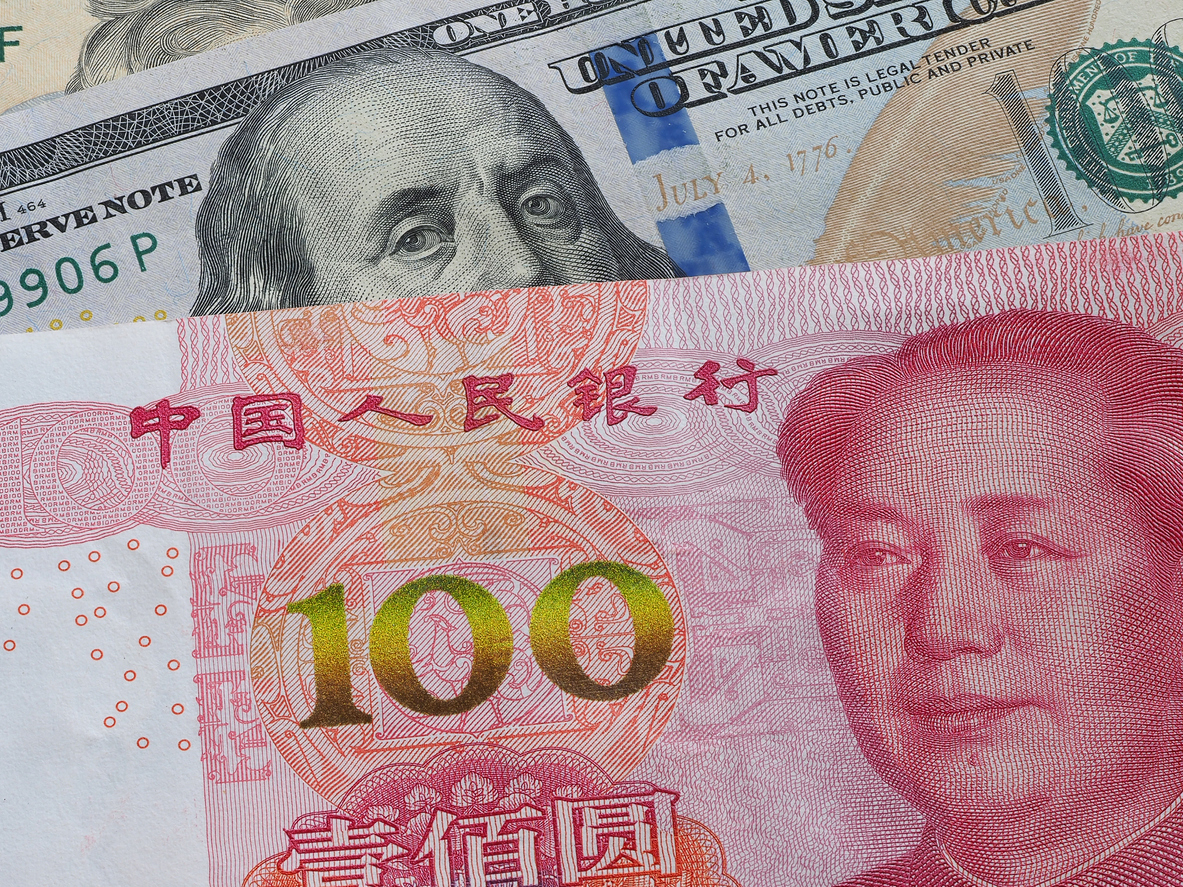 On February 1 ("world hijab day"), UK Prime Minister Theresa May said that women should feel free to wear the hijab, a traditional Islamic headscarf, stating: "What a woman wears is a woman's choice." Pictured above: Theresa May (then Home Secretary) wears a headscarf while attending an interfaith event at Al Madina Mosque in East London, in February 2015. (Image source: Imams Online video screenshot)
February 1. Jim Walker, a 71-year-old volunteer at Carnforth Station, was banned from the premises after someone complained about an alleged racist comment. Walker, who, for more than a decade, has been winding a famous clock at the station, was overheard discussing a newspaper article about young migrants entering Britain from the French port of Calais. Walker said:
"Carnforth Station Trust received a complaint from a visitor who was not happy about me speaking to somebody about the issue.... What they are doing is outrageous. It is absolutely unbelievable, it is a violation of free speech....

"I must be the only man in Carnforth who has a document saying where he can and can't walk and all for expressing a point of view and quoting an editorial from a newspaper. Now [winding the clock] is no longer possible."
by Raymond Ibrahim • March 12, 2017 at 4:00 am
"Nothing has been done by Pope Francis or the Bishop of Abu Dhabi to get me released, in spite of contact being made by my captors." — Rev. Tom Uzhunnalil, a Catholic priest who was kidnapped on March 4, 2016 in Yemen, when Islamic terrorists raided a nursing home and killed 16 people, including several nuns and aid workers.

"Christians continue to be the most persecuted believers in the world with over 90,000 followers of Christ being killed in the last year." — Massimo Introvigne, prominent statistician and researcher, interviewed on Vatican Radio.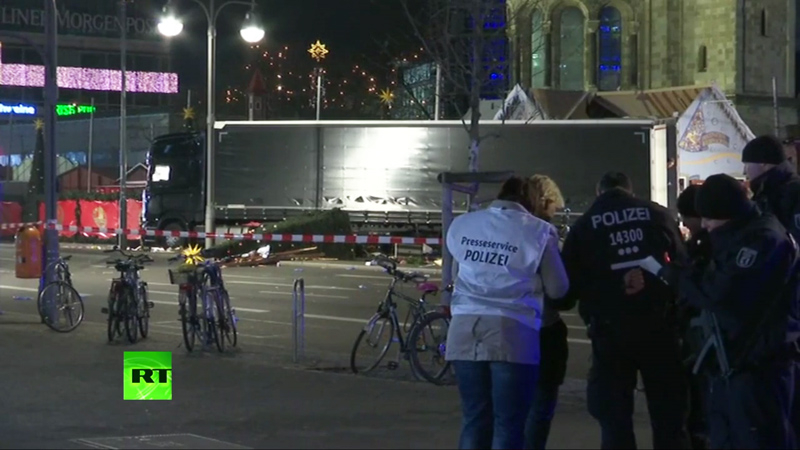 Police confer at the site of the December 19, 2016 truck-ramming attack in Berlin, Germany. Anis Amri, a Muslim asylum seeker from Tunisia, murdered a Polish truck driver and 12 shoppers at a Christmas market. (Image source: RT video screenshot)
As in previous years, the month of Christmas saw an uptick in Islamic attacks on Christians — much of it in the context of targeting Christmas festivities and worship.
The one that claimed the most lives took place in Egypt. On Sunday, December 11, 2016, an Islamic suicide bomber entered the St. Peter Cathedral in Cairo during mass, detonated himself, killed at least 27 worshippers, mostly women and children, and wounded nearly 70. A witness said:
"I found bodies, many of them women, lying on the pews. It was a horrible scene. I saw a headless woman being carried away. Everyone was in a state of shock. We were scooping up people's flesh off the floor. There were children. What have they done to deserve this? I wish I had died with them instead of seeing these scenes."