by Soeren Kern • July 28, 2017 at 5:00 am
Nazir Afzal, a former chief crown prosecutor and one of the most prominent Muslim lawyers in Britain, warned that an "industry" of Islamist groups in the country is undermining the fight against terrorism. He singled out the Islamist-dominated Muslim Council of Britain and also condemned "self-appointed" community leaders whose sole agenda was to present Muslims "as victims and not as those who are potentially becoming radicals."

Col. Richard Kemp, former commander of British forces in Afghanistan, charged London Mayor Sadiq Khan with "appeasing jihadists" for authorizing the Al-Quds Day march.

More than 40 foreign jihadists have used human rights laws to remain in Britain, according to an unpublished report delayed by the Home Office.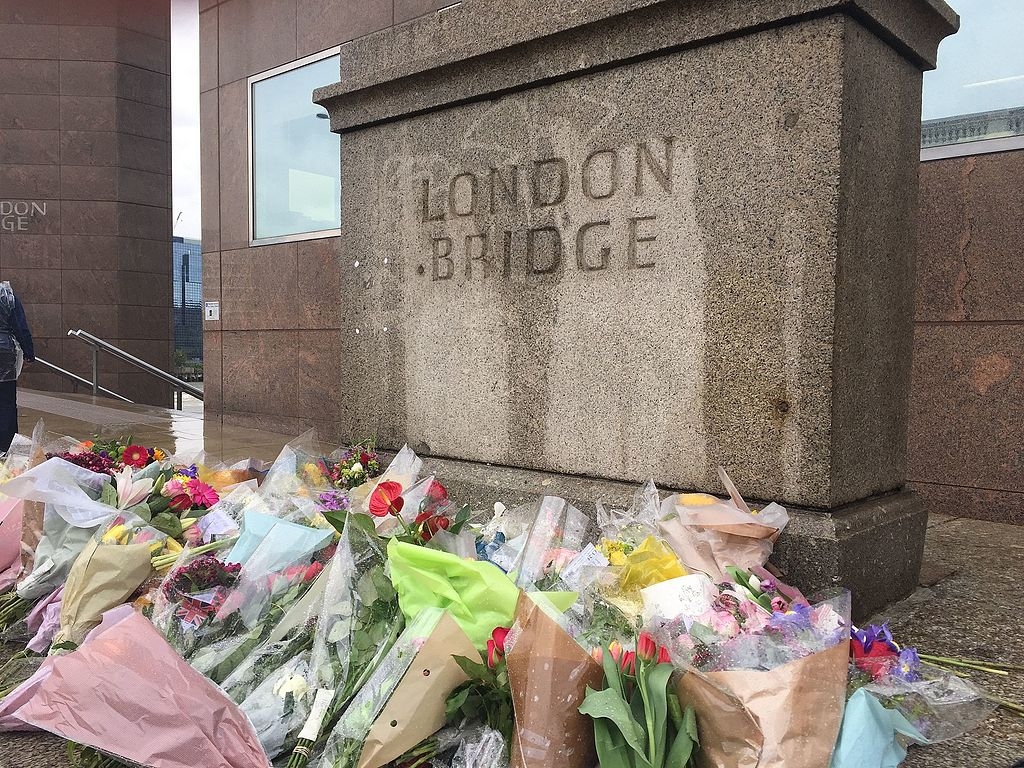 Floral tributes at London Bridge on June 6, 2017, following the 3 June 2017 terrorist attack. (Image source: Matt Brown/Wikimedia Commons)
June 3. Khuram Shazad Butt, a 27-year-old Pakistani-born British citizen, Rachid Redouane, a 30-year-old who claimed to be Libyan and Moroccan and Youssef Zaghba, a 22-year-old Moroccan-Italian, murdered eight people and injured 50 others in a jihadist attack on and around the London Bridge. The three assailants were shot dead by police. It was the third jihadist attack in Britain in as many months.